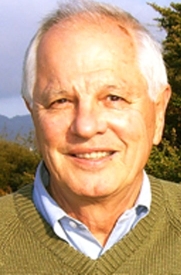 Tom Bates was formerly the Mayor of the City of Berkeley.  Previously he served four years as an Alameda County Supervisor and two decades as a California legislator. During Mr. Bates' 20 years as a State Assembly Member, he passed and had signed into law 220 bills. Among them he helped to pass the first legislation to allow home brewing in California, and the first legislation establishing Brew Pubs. Mr. Bates retired from the Assembly in 1996.  In 2002, he was elected to the Office of Mayor in the City of Berkeley. Among other accomplishments, he helped to create the East Bay Green Corridor to retain innovative cleantech companies arising from UC Berkeley research in East Bay cities. Mr. Bates is a native Californian and a graduate of the University of California, Berkeley ('61). He is married to former Mayor of Berkeley and California State Senator Loni Hancock.

Eric H. Bjerkholt serves as the Senior Vice President, Corporate Development and Finance, and Chief Financial Officer for Sunesis where has been since 2004.  Previously, he was Chief Financial Officer at IntraBiotics Pharmaceuticals, Inc. From 1999 to 2002 Mr. Bjerkholt co-founded LifeSpring Nutrition, Inc., a privately held nutraceutical company. Currently he is a member of the Board of Directors of StemCells, Inc., a publicly held biotechnology company, and a privately held company. Mr. Bjerkholt holds a Cand. Oecon degree in Economics from the University of Oslo and an M.B.A. from Harvard Business School.
Robert Blackburn is an independent intellectual property consultant based in Berkeley, California. With over twenty-five years of experience in both corporate and private practice, his career has spanned the development of the biopharma IP field. Mr. Blackburn was most recently the Chief Patent Counsel of Chiron Corporation (now Novartis Vaccines ) where he built their intellectual property department. Mr. Blackburn has implemented procurement, licensing and litigation strategies spanning four continents and worked with a wide range of technologies, including small molecules, rDNA, monoclonal antibodies, food and agricultural technologies, vaccines, diagnostics, drug screening, genomics, and arrays. He received his J.D. from the American University, and his B.S. in chemistry with honors from Case Western Reserve University.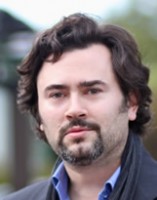 Joshua Bloom is CEO and founder of wise.io, a machine-learning company that makes it easy for companies to build machine intelligence directly into their "Big Data" workflow. He is also an astronomy professor at the University of California, Berkeley where he teaches Python for data scientists. Mr. Bloom has been awarded the prestigious Pierce Prize from the American Astronomical Society; he is also a former Sloan Fellow, Junior Fellow at the Harvard Society, and Hertz Foundation Fellow. He holds a PhD from Caltech and degrees from Harvard and Cambridge.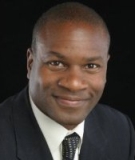 KG Charles-Harris is a former technology investment banker and an accomplished entrepreneur.  He has worked internationally with companies like NOKA Securities (Scandinavia) and NESTA Advisors & Capital, a boutique biotechnology M&A firm he initiated with offices in San Francisco and Scandinavia. Mr. Charles-Harris co-founded and financed EMANIO in 1994, and has been functioning as Chairman since its inception. In 1996, he co-founded Hurd, a Scandinavian corporate private equity and venture company focused on new technologies. He was also involved in the creation of GenoMar, a genomics firm focused on aquaculture and food safety.  In 2000, he was a United Nations Global Young Entrepreneur Award Nominee which is based on excellence in growth, creativity, risk management and shared prosperity.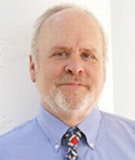 John Danner has extensive experience advising and managing both large, complex organizations and emerging startup ventures.  His work as a management consultant, entrepreneur, lawyer and public official has centered on helping organizations deal with the challenges and opportunities of unprecedented change in their operating environments. As a management consultant, he has worked in a diverse array of industry settings, from energy and healthcare to consumer products and multimedia with clients from Fortune 500 global enterprises to high-tech startups. Mr. Danner teaches MBA courses in venture development and business model innovation at the Haas Business School, University of California, Berkeley, and he serves on the global faculty for an Intel-sponsored global seminar program on technology entrepreneurship and innovation.  In addition, Mr. Danner co-founded a national business newspaper covering the U.S. healthcare industry, and a market research company.  Mr. Danner holds J.D., M.P.H. and M.A.Ed. degrees from the University of California, Berkeley.  He received his A.B. cum laude in government and economics from Harvard College.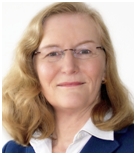 Candice Eggerss joined Firelake Capital Management in 2003 as a Managing Director where she specializes in public market investments.  From 2000 to 2003 Ms Eggerss was a partner in technology hedge fund Camelot Capital, headquartered in Greenwich, Connecticut. From 1996 until she joined Camelot, Ms Eggerss was a Vice President at J.P. Morgan Investment Management responsible for managing their Small Cap Opportunity Fund. Ms. Eggerss has expertise in IT, telecommunications, and entertainment and media. She received a B.S. degree from Stanford University and an M.B.A. from Columbia University Graduate School of Business.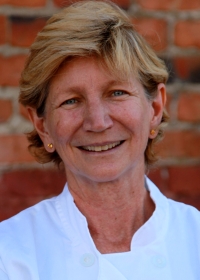 Penelope Finnie launched Bittersweet, The Chocolate Café, Inc in 2003 and the enterprise added its first Berkeley location in the summer of 2013.  Prior to this project Ms. Finnie was the Chief Creative Officer for Ask Jeeves (now Ask.com) from 1997 to 2003.  At Ask.com Ms. Finnie worked closely with team members to design the character of Jeeves and the first Ask Jeeves website.  Ms. Finnie helped with identifying acquisitions and then with integration.  She led teams to develop new features and was often the chief evangelist on the speaking circuit. Ms. Finnie serves on the boards of the San Francisco Art Institute and the Berkeley Community Fund. She is a graduate of Columbia University where she received her MFA in painting and scultpture and Princeton University where she completed her B.A. in art history and studio art.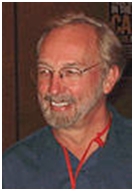 John Gage joined Sun Microsystems in 1982 as the 21st employee, where he is credited with creating the phrase "the network is the computer." Gage was the Chief Researcher and Director of the Science Office for Sun Microsystems, Inc.  In 2008 he joined Kleiner Perkins Caufield & Byers (KPCB) as a partner to work on green technologies for global warming.  In 2010 transitioned out of KPCB to apply what he had learned "to broader issues in other parts of the world". He is also best known as one of the co-founders of NetDay in 1995.  Gage attended the University of California, Berkeley, the Harvard Kennedy School of Government, and the Harvard Graduate School of Business.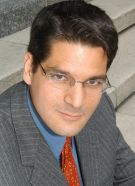 Sheeraz Haji is one of the the Clean Tech Group, a cleantech thought-leader and trusted advisor to global companies and executives. Previously, Mr. Haji founded and served as CEO of GetActive, a venture-backed software-as-a-service, customer relationship management company. He led GetActive's merger with Convio, then as Convio's president built a company with 1,200 clients and 300 employees. Mr. Haji also worked as a strategy consultant for McKinsey & Company; entrepreneur-in-residence (EIR) for El Dorado Ventures; operations executive for GMO, a global management investment firm; and product manager for Digital Impact (acquired by Acxiom). Mr. Haji launched his career as an environmental engineer with Environ International. He has Bachelor of Science and Master of Science degrees in environmental engineering from Brown University and Stanford University respectively.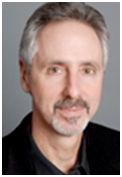 Steven Horowitz is a founder and managing director at Ovidian. Before joining Ovidian, Dr. Horowitz was a Vice President at Yahoo!, where he built and led the Media Innovation Group, a team of designers and engineers pushing the boundaries of consumer experience and engagement with online content. His group filed 55 patent applications; Dr. Horowitz is an inventor on 30 of them. He was a lead member of the Media Patent Priority Committee, evaluating and enhancing ideas submitted for patent development. Also while at Yahoo!, Dr. Horowitz served as a technical and creative consultant to such notable media innovators as Steven Spielberg and Mark Burnett on jointly-developed Web-based programming projects. He received a Ph.D. in Computer Science from the University of California, Berkeley, and graduated summa cum laude with a B.S. from Princeton University.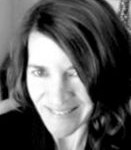 Camille LeBlanc is the founder and Chief Executive Officer of Blancspot Media, a visually based, global news service and social technology company.  Blancspot rose to the #2 top selling news app in the US and ranked within the top #5 top selling in 14 countries, promoted as App of the Week on the Apple platform within its first two weeks of launch.  Prior to founding Blancspot Media, Ms LeBlanc co-founded Roubini Global Economics. As founding CEO, Ms. LeBlanc built the team that created RGE's technology and editorial organization platform. She has been working with start ups since 1992.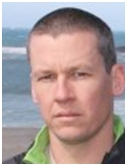 Chris Martin has worked as the Vice President of Engineering Pandora Radio Service since 2009.  There he has been responsible for building the engineering team that scaled Pandora from zero users to millions across hundreds of devices. His work created an engineering culture that is focused on efficiency, reliability, execution and quality.  The results are that Pandora has maintained more than 4 9's of uptime since inception. In addition, Mr. Martin has been responsible for supporting a complex set of monetization features across the Pandora Radio service.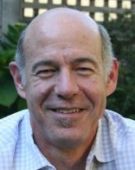 David Riemer is a former ad agency President and Internet marketing executive who now works with entrepreneurs, artists and students to focus their ideas. He created Box Out Industries to work with organizations and Spiral Staircase to collaborate with artists. Mr. Riemer is also a guest lecturer and mentor at the Berkeley-Haas Business School where he serves as Executive-in-Residence. He started his career at JWT New York where he eventually became President of JWT West. In 2002 Mr. Riemer joined Yahoo! as VP marketing. At Yahoo!, he led marketing efforts across virtually all of Yahoo!'s products serving 500 million users globally. Mr. Riemer earned his undergraduate degree from Brown University, and an MBA from Columbia University.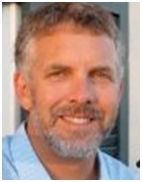 Alan Saldich has 23 years of experience in high technology startups. Before joining Cloudera as Vice President of marketing, he was the Vice President of product marketing at Riverbed where he joined as the 5th employee.  Riverbed was named #21 in the Deloitte's "Technology Fast 500" list for 2009.  Mr. Saldich has worked with startups since 1987 in a wide range of technology sectors, including enterprise networking, wireless data, speech recognition, computer graphics, and enterprise software.  His specialties are Marketing, Sales, Business Development, Startup Company Management, Financial Analysis.  Mr. Saldich holds a Harvard MBA and a BS in Mechanical Engineering from UC Berkeley.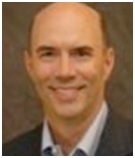 Brian Steel is the Co-Director of the Cleantech to Market program at UC Berkeley's Haas School of Business.  Mr. Steel brings 30 years of business innovation and leadership experience to the endeavor. Mr. Steel serves as a mentor to companies in the Greenstart digital cleantech accelerator. In addition, he is an advisor to the Department of Energy, working on both renewable energy financing and solar initiatives, and to the Renewable Energy Trust. Prior to joining the UC Berkeley faculty, Brian was Vice President of Corporate Strategy & Development for PG&E Corporation, where he led the energy industry's first tax-equity solar project financing by an investor-owned utility, investing $400 million in nearly $1 billion of photovoltaic assets from 2010-2011. Prior roles include Overture Services – building a billion-dollar division of Yahoo! with operations in 20 countries; President and CEO, Idealab Silicon Valley and Managing Director of Idealab; and President and COO, On Command. Brian holds a B.A. magna cum laude in Economics from Duke University, where he was an Angier B. Duke Scholar.

Chuck Teller's experience is in consumer software services, business software, real estate economics and entrepreneurship. Mr. Teller developed the nation's largest consumer choice portal. Over 1.6 million households in the U.S. use Catalog Choice to send over 26 million opt-out requests to 8,000 companies. Using an innovative business models in the face of significant pressure from the direct marketing industry, Mr. Teller was able to impact an important waste issues.  He also developed of one of the largest Analytic Application product suites as the General Manager of the Enterprise Performance Management product line at PeopleSoft. Working with a small team, he built an early stage analytic application company, Advance Planning Solutions, which was sold to PeopleSoft in 2000. Previously, Mr. Teller spent ten years as a real estate economist helping public and private clients develop livable urban environments. Now he works as an adviser at the Haas Business School at the University of California Berkeley.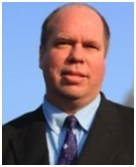 Bernt Wahl specializes in business strategy, market development, and financing.  Currently he is involved in several Big Data ventures including Factle, a neighborhood mapping service.  Through rigorous research and meticulous mapping, Factle Maps delivers the best in neighborhood boundary and demographic data.  Mr. Wahl is also the owner of Dynamic Software, whose products include books, software, and internet services in the fields of mathematics, science, education and design. Dynamic Software's members include mathematicians, scientists, and developers from all over the world. Mr. Wahl holds degrees in Physics and Mathematics from UC Santa Cruz, an MBA from UC Davis and an MA from the School of Information at UC Berkeley.