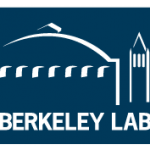 The Berkeley Startup Cluster is a collaborative effort of public and private entities to make  Berkeley a more attractive place for new technology companies to locate and grow.
City of Berkeley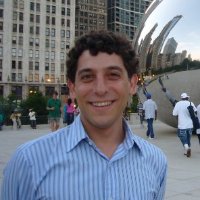 Jordan Klein is an economic and community development planner with fifteen years of experience in support of communities in the San Francisco Bay Area. Currently he works as Economic Development Manager for the City of Berkeley, where he oversees Berkeley's programs and activities related to small business development, commercial district revitalization, facilitating catalytic real estate projects, civic arts, and economic research and analysis. Previously, at the City of San Francisco's Office of Economic & Workforce Development, Jordan led the design and implementation of a variety of community development programs, and was the lead author of the City's economic development plan for the Mid-Market neighborhood. Jordan also worked as a Program Officer at United Way of the Bay Area, where he managed a portfolio of grants to human services agencies around the region. Jordan has a BA in History from Northwestern University and Master of City Planning degree from the University of California, Berkeley.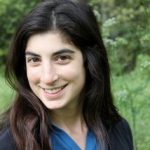 Elizabeth Redman Cleveland draws on her past experience within the private sector and non-profit organizations to design City of Berkeley policies and programs to ensure socially and environmentally responsible economic growth. Before joining city government, Elizabeth led IHS Markit's Economic Strategy Solutions regional competitiveness consulting practice and launched the corporate Sustainable Customer Solutions initiative to help clients leverage IHS' information, analytics and insight to achieve their own sustainability objectives. In the last decade, Elizabeth has also founded her own consulting firm (Cross Sector Strategies); designed regional industry cluster development strategies at the Economic Competitiveness Group; and advised many business associations, academic institutions, philanthropies, and non-profit organizations on a broad range of economic and workforce development topics.  While her current focus is local, Elizabeth's work experience spans the globe: she has worked on industry development and policy research projects in multiple US states, Asia, Africa, and the Middle East.
UC Berkeley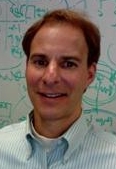 Mike Alvarez-Cohen is the Director for Innovation Ecosystem Development at the UC Berkeley Office of Technology Licensing.  In this role, he collaborates with UC Berkeley researchers, startups, established companies, entrepreneurs, investors and IP attorneys to catalyze the commercialization of UC Berkeley innovations. Mr. Cohen received the UC Berkeley 2012 Chancellor's Outstanding Staff Award for developing strategies to maximize the commercialization of UC Berkeley innovations and fundamentally changing the perception of Berkeley's IP practices among faculty, entrepreneurs and investors. His initiatives include co-founding the Berkeley Startup Cluster and the QB3 East Bay Innovation Center. He conceived and served as founding director of  the SkyDeck|Berkeley accelerator.  Prior UC Berkeley, Mr. Cohen held board, executive, and engineering positions at high tech companies including HP, Sun,  SGI, Netpulse and Peak Democracy. Mr. Cohen has co-founded two technology-based companies, and he has MBA and engineering degrees from Harvard and Tufts.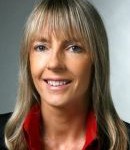 Caroline Winnett is the Director of SkyDeck | Berkeley, UC Berkeley's premier business accelerator.  She is a marketing executive and entrepreneur specializing in neuromarketing, branding, and startup launch and strategy. Ms. Winnett co-founded the pioneer company in the neuromarketing industry, NeuroFocus, which was acquired by Nielsen. She is also founder of BrandNeuro, providing neuromarketing strategy and insights based on her extensive experience in using neuroscience to understand the mind of the consumer. Ms. Winnett is also a managing partner for Neurensics, the leading company in fMRI research for consumer insights.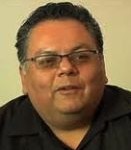 Rubén Lizardo is Director of Local Government and Community Relations and acts as the liaison between the Campus the City of Berkeley, Richmond and other cities in the East Bay. For much of his career, he has worked with local community organizations and city government, as well as with state and federal policy makers in Oakland, Richmond, San Francisco, Sacramento, Los Angeles, San Diego and more. As Senior Director at Oakland-based PolicyLink, he led efforts in research, public education, training, and technical assistance to strengthen civic participation in economic development. While in Los Angeles Mr. Lizardo served as the Director of the Community Planning & Economic Development Program at Los Angeles Trade Technical College. Mr. Lizardo was awarded the California Peace Price for his work to reduce youth violence.
Downtown Berkeley Association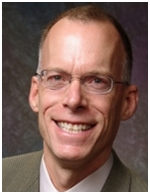 John Caner has been the CEO of the Downtown Berkeley Association since 2010.  He over saw the creation of the property based Business Improvement District that quadrupled the DBA's budget and has been creating transformational change in Berkeley's Downtown.  Mr. Caner has over twenty years business, non-profit, and community development experience, including strategic planning, new business development, marketing, finance, project management, and general management. Previously, Mr. Caner served as the Executive Director of Rebuilding Together Oakland where he significantly expanded programs and funding, serving low-income seniors and non-profit community facilities. Before entering the nonprofit world, he co-founded Berkeley-based Loansoft Inc. and prior to that he was in market development for Nextel Communications. John currently serves of the board of the Aurora Theatre and Berkeley Alliance, as well as on the fundraising committees for the South Branch Library and Berkeley City College.  John earned an M.B.A. from UCLA and an undergraduate degree in Government from Harvard.
Berkeley Chamber of Commerce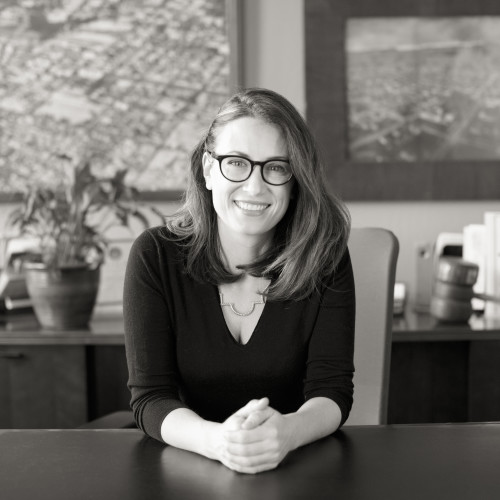 Kirsten MacDonald is the CEO of the Berkeley Chamber of Commerce.
Lawrence Berkeley National Lab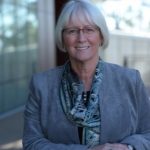 Elsie Quaite Randall is the Chief Technology Transfer Officer for Berkeley Lab's Innovation and Partnerships Office. She is a recognized expert in developing new, effective models for moving technologies from the lab to the marketplace, where they can benefit the public. Elsie's education and experience in scientific research, intellectual property management, technology commercialization, and startups make her uniquely qualified to innovate the field of technology transfer. Her insights into the goals and concerns of all stakeholders – from research scientists and patent attorneys to industry representatives and entrepreneurs – have enabled her to build relationships and find synergies among these diverse groups.
Prior to the start of her technology transfer career, Elsie, who holds a Ph.D. in Agricultural Biochemistry, was a molecular biologist and biochemist at Argonne and Brookhaven National Laboratories. Her interest in managing scientists' intellectual property led her to pass the U. S. Patent Bar exam and become a Patent Agent at Argonne. Elsie also earned her MBA and later moved on to manage IP development, commercialization and marketing for Argonne's Office of Technology Transfer. After successfully innovating IP review, licensing strategies, and private sector partnerships at Argonne National Lab, she joined McMaster University in Canada as Executive Director of the Industry Liaison Office. At McMaster, Elsie developed and implemented a strategic plan to manage university IP and identify industry partners and licensees for lab technologies. She built relationships with local business communities and encouraged a culture of commercialization within the university.
Elsie has also gained international experience through working in SE Asia as the Head of the Innovation Management Unit at the International Rice Research Institute (IRRI) in the Philippines. In this role, she developed the institute's commercialization and partnerships strategy, trained scientists and agricultural extension workers and also participated in major international efforts related to germplasm protection, farmers rights, technology translation and IP protection. Now, as Berkeley Lab's CTTO, Elsie has accepted the charge to grow researcher, industry, and entrepreneurial engagement with the goal of commercializing more of the technologies developed at this distinguished national laboratory for the public good.