The Berkeley Startup Cluster is a collaborative effort of public and private entities to make  Berkeley an ever more attractive place for new technology companies to locate and grow.
City of Berkeley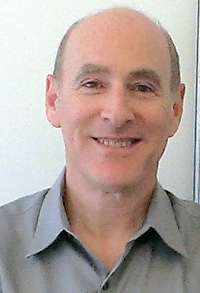 Michael Caplan Michael Caplan has worked with the City of Berkeley Office of Economic Development since 1989 and has been its Economic Development Manager since 2006. He oversees all of Berkeley's business and development assistance functions as well as its Civic Arts Program. He has initiated and implemented numerous efforts to promote commercial district revitalization, foster local entrepreneurship and build the capacity of Berkeley's innovation ecosystem to grow and capture start-up businesses in emerging sectors. Mr. Caplan graduated from U.C. Berkeley in 1985 with a Master of City Planning and prior to coming to the City of Berkeley worked for the San Jose Office of Economic Development and as a real estate consultant.
UC Berkeley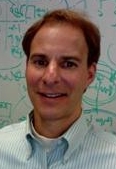 Mike Alvarez-Cohen is the Director for Innovation Ecosystem Development at the UC Berkeley Office of Technology Licensing.  In this role, he collaborates with UC Berkeley researchers, startups, established companies, entrepreneurs, investors and IP attorneys to catalyze the commercialization of UC Berkeley innovations. Mr. Cohen received the UC Berkeley 2012 Chancellor's Outstanding Staff Award for developing strategies to maximize the commercialization of UC Berkeley innovations and fundamentally changing the perception of Berkeley's IP practices among faculty, entrepreneurs and investors. His initiatives include co-founding the Berkeley Startup Cluster and the QB3 East Bay Innovation Center. He conceived and served as founding director of  the SkyDeck|Berkeley accelerator.  Prior UC Berkeley, Mr. Cohen held board, executive, and engineering positions at high tech companies including HP, Sun,  SGI, Netpulse and Peak Democracy. Mr. Cohen has co-founded two technology-based companies, and he has MBA and engineering degrees from Harvard and Tufts.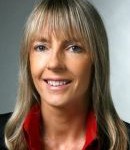 Caroline Winnett is the Director of SkyDeck | Berkeley, UC Berkeley's premier business accelerator.  She is a marketing executive and entrepreneur specializing in neuromarketing, branding, and startup launch and strategy. Ms. Winnett co-founded the pioneer company in the neuromarketing industry, NeuroFocus, which was acquired by Nielsen. She is also founder of BrandNeuro, providing neuromarketing strategy and insights based on her extensive experience in using neuroscience to understand the mind of the consumer. Ms. Winnett is also a managing partner for Neurensics, the leading company in fMRI research for consumer insights.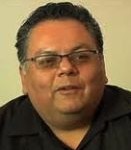 Rubén Lizardo is Director of Local Government and Community Relations and acts as the liaison between the Campus the City of Berkeley, Richmond and other cities in the East Bay. For much of his career, he has worked with local community organizations and city government, as well as with state and federal policy makers in Oakland, Richmond, San Francisco, Sacramento, Los Angeles, San Diego and more. As Senior Director at Oakland-based PolicyLink, he led efforts in research, public education, training, and technical assistance to strengthen civic participation in economic development. While in Los Angeles Mr. Lizardo served as the Director of the Community Planning & Economic Development Program at Los Angeles Trade Technical College. Mr. Lizardo was awarded the California Peace Price for his work to reduce youth violence.
Downtown Berkeley Association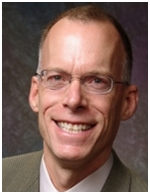 John Caner has been the CEO of the Downtown Berkeley Association since 2010.  He over saw the creation of the property based Business Improvement District that quadrupled the DBA's budget and has been creating transformational change in Berkeley's Downtown.  Mr. Caner has over twenty years business, non-profit, and community development experience, including strategic planning, new business development, marketing, finance, project management, and general management. Previously, Mr. Caner served as the Executive Director of Rebuilding Together Oakland where he significantly expanded programs and funding, serving low-income seniors and non-profit community facilities. Before entering the nonprofit world, he co-founded Berkeley-based Loansoft Inc. and prior to that he was in market development for Nextel Communications. John currently serves of the board of the Aurora Theatre and Berkeley Alliance, as well as on the fundraising committees for the South Branch Library and Berkeley City College.  John earned an M.B.A. from UCLA and an undergraduate degree in Government from Harvard.
Berkeley Chamber of Commerce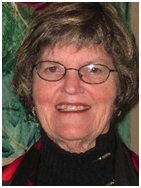 Polly Armstrong is the CEO of the Berkeley Chamber of Commerce.  A long time resident of the Claremont district in Berkeley, Ms. Armstrong represented that area on the Berkeley City Council for eight years.  With a B.A. in Political Science and a long history as a leader in the League of Women Voters, Armstrong has had a consistent role in the political and community life of the city for three decades. She became CEO of the Berkeley Chamber in January of 2011 and serves as a respected voice for business in Berkeley, working closely with the Council, local businesses and community leaders.  Armstrong has also served on the Board of the Freight and Salvage for ten years.  She is a Certified Financial Planner, a fly fisherman, a grandmother and a private pilot.