Do you have a Berkeley-based startup event you want to promote here? Contact us! We'd be happy to help get the word out.
March 19, 2014
What's the workplace of the future look like? It's called Windows of the World, a new design laboratory, ecology, and social activist center completely independent of electricity and traditional mechanical systems (like plumbing) to be built by visionary architect and INFUSION lunch speaker Eugene Tsui in partnership with developer Dan Schoenfeld.
Dr. Tsui based his design on changing human behavior, so that if one wants electricity, one will have to generate it oneself, such as mounting a stationary bike to power one's laptop. Windows of the World will have no solar panels because they produce hydrochloric acid. Ditto with batteries.
Come see what Dr. Tsui has envisioned. His mantra: "Design as nature designs, and live as nature intended; live with no harm to others, including all of nature's creatures and resources, and use our imagination, resourcefulness and creative ingenuity, enhanced by a moral directive, to approach a timeless language of reason and imagination. The Windows of the World building is the launching platform to the future, as nature would design it."
(related: check out this peek into the world of Eugene Tsui)
March 20, 2014
Join us for the latest Berkeley Emeryville Bioscience mixer. The evening will include food, drink and information from our hosts, recently opened Berkeley Biolabs.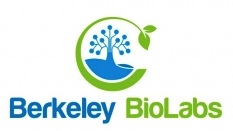 Berkeley Biolabs accelerate biotech innovation through a collaborative, high throughput approach to scientific discovery and business development.  They enable scientists and biotech entrepreneurs to research and develop their products by providing economical lab facilities, a large biotech community and a host of services to accelerate their success.
Berkeley Biolabs is located in the Berkeley Emeryville Bioscience Cluster.  Together the two citites Emeryville represent a dynamic center for discovery and manufacturing in biosciences. Biotech was invented here about 100 life science companies make their home in our midst. The Cities of Berkeley and Emeryville are working together to support bioscience companies to thrive on the synergies that proximity brings.

The East Bay Bio Medical Manufacturers' Networkis co-hosting the event! Enjoy great food and drinks provided by with us in the facilities of one of our newest cluster members!