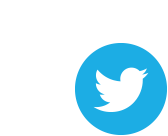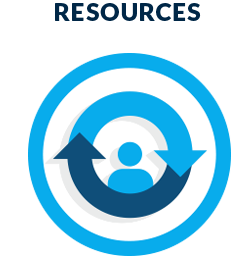 Categories
Sort by Category

---

Sort by Alphabet
Latest Resources
The five most recently added resources
Are we missing a resource?  Email us and let us know!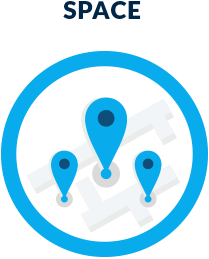 Find Space

LocateInBerkeley.com helps you find available commercial space in Berkeley. The site lists business vacancies across the city and includes property details including photos, descriptions and links to brokers/owners. Search using criteria such as Retail/Office/Industrial, Neighborhood or desired Square Feet.
Locate Close to Campus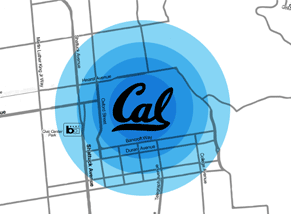 To find space within 5 blocks of the UC Berkeley Campus search the special Berkeley Startup Cluster section of LocateInBerkeley.com. This area is thick with start-ups and office space suited for early stage businesses. Find low cost, transit accessible options just steps from the UC campus.
Start Up Conveniently Close to Research Centers
When companies spin off from UC Berkeley or the Berkeley Lab, typically their founders live closeby. At least ten business incubators and research and development centers are based here focusing on sectors from high technology to gaming. Independent start-ups appreciate locating in Berkeley where newly minted executives launch their ventures with minimal commutes and maximum access to academic colleagues. From flexible startup spaces to Class A corporate headquarters, Berkeley has a range of available office locations to meet your needs.
Coworking Space
Is your startup seeking something shared with other like-minded people? Berkeley has many coworking spaces to fit your needs. Find Coworking Space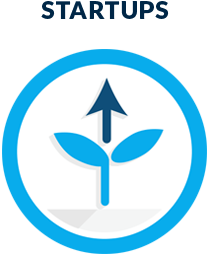 Explore startups located in Berkeley.
Industries
Sort by Category
Sort by Alphabet
Latest Startups
Check out the five Berkeley startups most recently added to our list.
Are we missing a Berkeley-based startup?
(Remember we're only tracking Berkeley-based startups)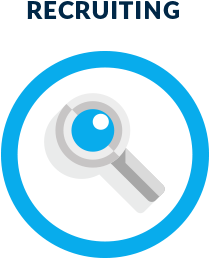 Find Employees/Jobs
There several tools for finding stars for your startup. Here a just a few in Berkeley:
---
Looking to recruit local employees in Berkeley? Localwise is the local job board focused on helping local businesses and startups hire local people. You can post your startup jobs on Localwise for free. Looking to work at a Berkeley startup? Visit the Localwise Startup Jobs in Berkeley page and check out the listings there.
---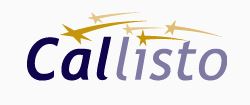 Looking to recruit UC Berkeley students or Alumni to work in your startup? Use Callisto, a free service of the University to link employers to the UC Berkeley community.
---
Each semester the Berkeley Startup Cluster intern from Berkeley City College takes a snapshot of the jobs available with Berkeley startups. December 2015 we counted over 200 positions.
Now Hiring*
Access Softek
Technical Documentation Assistant
IT Manager
Accurus Biosciences Inc.
Senior Research Associate/Associate Scientist (Contract)
Aduro Biotech
Director, SEC Reporting
Project Team Lead, Pancreatic Cancer Program, Director
QA Document System Manager
Research Associate – Biochemistry
Scientist, Analytical Development
Scientist, Immunology – Cell Biology STING Program
Scientist II, Medicinal Chemist Drug – Discovery Program
Senior Manager – Technical Operations – Small Molecule
Senior Manager – Quality Control
Senior Project Manager
Supply Chain Manager
Temporary Senior Associate, Analytical Development
All Power labs – Personal Scale Power
Production Fabrication Technician
Chief Financial Officer
Director of Control Systems
Global Sales Specialist Central and South America
Product Support Field Engineer/Technician
Engineering Draftsman Intern
Electrical Engineer Intern
Arena Administrator Intern
Web Design Intern
Arc Source
Full-Time Senior IT Consultant
Arubixs
RF Design Engineer
Android Linux Programmer
Executive Assistant
Attocube Systems Inc.
Microscope/Cryogenic Test Engineer
Embedded Software Engineer
Intern Software Development attoMICROSCOPY
Working Student Office Management
Bayer HealthCare Pharmaceuticals
Maintenance Mechanic A – Utilities
Lean Master Black Belt
Sr. Computer Aided Design Specialist
Purification Production Specialist, Technology Transfer
Sourcing Manager Equipment
Associate Director Global Quality, Strategic Projects
General Worker (Tues-Sat 3-1130pm) | Sourcing Manager, Capital Projects
Senior Training Specialist CEB
General Worker (6PM-2:30AM)
Principal Product Specialist Media & Cell Culture
Senior Project Manager, Capital Projects
Sr. Engineer Requalification, Sterilization and Validation Program
bePress
Sr. Software Engineer – Python
Sr. Front-end Engineer
Associate Consultant, bepress Consulting Services
Beyond Efficiency
Energy Modeling/Engineering Specialist
CalWave
Senior Mechanical Engineer
Marine Engineer
CFD Simulation Engineer
Business Development
Mechanical Engineering Intern or Master Thesis
Marine Engineering Intern or Master Thesis
Electrical engineering intern or master thesis
Business development intern or master thesis
Caribou Biosciences
Bioinformatics Intern
Bioinformatics Programmer
Cell Engineering Research Assistant
Functional Genomics Research Assistant
Molecular Biology Intern
Technology Development Research Assistant
Technology Development Scientist
Center for Applied Rationality
Director of Operations
CHIRP Microsystems
Senior Product Engineer
Senior Signal Processing Engineer
Civil maps
Front End Developer
3D Engine and DevOps Engineer
3D Computer Vision (Machine Learning Engineer)
Cloud creation
Software Engineer, Web & Backend Developer
Cortera Neurotechnologies
VP of Engineering
Director of Manufacturing
Customer Lobby
Ruby on Rails Developer
Customer Review Transcriber
Account Executive
Business Development Representative
Eko Devices
Senior Mobile Developer
Senior Fullstack Developer
Eventable
Lead Backend Engineer
JavaScript Engineer
Enterprise Marketing Specialist
UI/UX Design Intern
Feeding Forward
Volunteer
Feeding Forward Internship
Software Engineer
Advisor
Go Overseas
Internet Marketing Intern
Social Media Intern
Hesperian Publishing
Impact Evaluation Volunteer
IpFolio
Senior Force.com developer
Marketing Executive
Sales Executive
JibeBuy
Marketing Intern
KatRisk
Floor Modeler
Storm Surge Modeler
Kiverdi
Postdoc – Enzyme/Metabolic Engineering
Scientist – Strain Development
Scientist – Metabolic Engineering
Senior Research Associate/Scientist – Analytical Chemistry
Kloudless
Front End Developer
Software Developer Internship
Lead Genius
Customer Success Manager
Data Engineer
DevOps Engineer
Experience Designer
Frontend Engineer
Senior Backend Engineer
Visual Designer
Sales Development Representative
Sales Executive
LOCALWISE
Blogger
Machine Intelligence Research Institute
Research Fellows
Magoosh
GRE/GMAT Expert (Verbal Focused)
Senior Software Engineer
Senior Product Manager
Director of Operations
Student Help Associate
GMAT Content Creator
Test Prep Expert
High School SAT/ACT Blogger
Neuro Project Lead at ligandal
Neuro Project Lead
Immuno Project Lead
polySpectra
Team members – scientists, engineers Team members – business
Project Kickstart
Editorial/Production/Promotion Intern
Telesales Representative
Quest Energy Services
Sales Executive
LEED Certification Reviewer
Rigetti Quantum Computing
Experimental Physicist – Superconducting Quantum Processors
FPGA Signal Processing Design Engineer
Junior Quantum Engineer Intern
RF/Microwave Design Engineer
Software Engineer
VP Manufacturing
Sensys Networks Inc.
Controller
Spark Thermionics
Team members – scientists, engineers
Team members – business
Interns
SpoonRocket.com
Data Scientist
Administrative Assistant
Distribution Associate- Berkeley Location
Corporate Sales Representative
Foodie/Senior iOS Engineer
Tech Soft3d
Software Engineer
Telnexus
Technicians
Thistle
Packing Team Associate
Thistle Delivery Courier
Prep Cook at Thistle
Tomsawyer
Marketing Assistant
Senior Documentation Writer
Visolis
Team members – scientists, engineers
Team members – business
Interns
Wallit
UI Designer
Mobile App Developer
WattTime
Technical Writing Fellow
Community Engagement Fellow
wise.io Inc.
Account Executive
Front-end Engineer
Infrastructure/Ops Engineer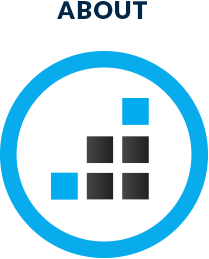 About Berkeley Startup Cluster
The Berkeley Startup Cluster is collaborative effort of: the City of Berkeley's Office of Economic Development, the Downtown Berkeley Association, the Berkeley Chamber of Commerce, and UC Berkeley.  Our shared goal: making Berkeley an even better place to launch a high tech startup. ________________________________________________________ Every year, numerous startups spin out of UC Berkeley and the Lawrence Berkeley National Lab .  Too many of these young, innovative companies launch outside of Berkeley. This innovation-drain is a lost opportunity for the local economy to benefit from the jobs, creativity and investement that flow from the our world renowned  research institutions.  The Berkeley Startup Cluster was formed to help make Berkeley a more attractive place for these startups. Being so close to UC Berkeley campus is just one great thing about this startup community.  More great features include:
Nearly 70% of Berkeley residents have a bachelor's degree or higher.
Terrifically walkable community wiht access to BART, public transportation and great bike infrastructure
Awesom food! There are over 100 restaurants in our Downtown alone.
For startup teams spinning out of the UCB Campus and the Berkeley Lab, locating here allows companies to:
Readily collaborate with Campus or Lab colleagues (including collaborations funded by the US government's STTR and SBIR programs)
Easily access the unique publicly-accessible technology development facilities at the Campus and the Lab
Keep their residences and commutes intact
Conveniently juggle completing their UC Berkeley degree program while pursuing a startup.
The Berkeley Startup Cluster also supports more established tech companies here. These enterprises are the backbone of the innovation system here and provide mentorship and expertise to the startup companies here.