Start Up Conveniently Close to Research Centers
When companies spin off from UC Berkeley or the Berkeley Lab, startups typically want to stay close to where their ideas were hatched. Enterprising students, post-docs, and professors appreciate locating in Berkeley where they can launch their ventures in close proximity to academic colleagues while enjoying a great quality of life -- and still find San Francisco and Silicon Valley only a short train ride away.
The City of Berkeley Office of Economic Development (OED) can help you find available commercial space in Berkeley. The OED website points you toward listings of commercial real estate vacancies across the city — and lets you know where to go for 1-1 assistance with the process.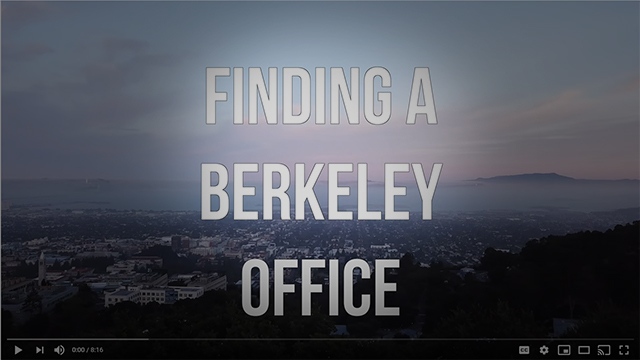 See more about the Berkeley business incubators and accelerators that provide office space, programs and resources to startups on the Resources page.
Background Photo at the top of the page provided by Lawrence Berkeley National Laboratory. © 2010 The Regents of the University of California, through the Lawrence Berkeley National Laboratory