Start Up Conveniently Close to Research Centers
When companies spin off from UC Berkeley or the Berkeley Lab, startups typically want to stay close to where their ideas were hatched. Enterprising students, post-docs, and professors appreciate locating in Berkeley where they can launch their ventures in close proximity to academic colleagues while enjoying a great quality of life -- and still find San Francisco and Silicon Valley to only be a short train ride away.
The City of Berkeley Office of Economic Development (OED) can help you find available commercial space in Berkeley. The OED website points you toward listings of commercial real estate vacancies across the city — and lets you know where to go for 1-1 assistance with the process.
Search for the Right Space for You
LiquidSpace is an online marketplace and workspace network for renting office space in Berkeley. You can use LiquidSpace to quickly find the right space for your team in the neighborhood that works for you, quickly scanning hundreds of spaces with pricing and availability, message the hosts, set-up tours, and book right away.
Website: www.liquidspace.com/
Email: support@liquidspace.com
Connect with Co-working Spaces Directly
Is your startup seeking to share office space with like-minded innovators? Berkeley has many coworking spaces to fit your needs.
The Office: Berkeley is a coworking space that offers authentic, meaningful networking connections with real community leaders who genuinely understand the nuts and bolts of how to get your idea built. Its team of founders, all Cal alums and serial entrepreneurs in the City of Berkeley, opened The Office in May 2017 with a goal to create an authentically local coworking space whose primary mission is to support the economic growth of individuals and businesses in their own community.
Address: 1935 Addison St, Berkeley, CA 94704
Website: www.theofficeberkeley.com
Email: info@theofficeberkeley.com

We Work
Just two blocks from Downtown Berkeley BART and around the corner form UC Berkeley's campus is WeWork, a platform for creators. They provide the space, community, and services you need to create your life's work. Large conference rooms, indoor bike storage, private phone booths, dedicated desks and privates offices up to 8 people.
Address: 2120 University Ave., Berkeley, CA
Website: www.wework.com
Phone: (877) 583-3185
Email: to wdixey@dharma-college.com

Next Space
Nextspace Berkeley (powered by Pacific Workplaces) provides access to professional infrastructure: cool workspace, internet and utilities, conference rooms, and business services. Plus they offer the creative community that so many freelancers and independents are looking for.
Address:    2081 Center St., Berkeley, CA
Website:    www.nextspace.us
Phone:    (510) 990-0500
Email:    berkeley@pacificworkplaces.com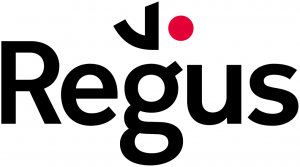 Regus
Regus is the world's largest provider of convenient, high-quality, fully serviced workspace. Whether you have a start-up or a Fortune 500 company, Downtown Berkeley Center is a bright, professional environment where you can stay focused on your business. This striking location puts you in the midst of Berkeley's rich, vibrant culture. The University of California is less than one mile away with the city's best restaurants, entertainment, and Downtown Berkeley BART station within walking distance. Regus Downtown Berkeley is a place where you can work confidently and conveniently in fully-equipped private or shared workspace.
Address:    2001 Addison Street, Suite 300, Berkeley, CA
Website:    www.regus.com
Phone:    (510) 679-6902
Email:    berkeley.downtown@regus.com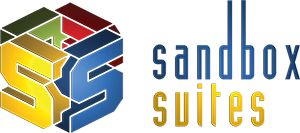 Sandbox Suites
Just two blocks from Downtown Berkeley BART in a historic building, the bright modern space features brick walls, hardwood floors and modern detailing. On-site espresso service and an array of flexible work stations are on offer.  For a more permanent presence, rent a private desk or one of the three private group offices. For client meetings, use the fully-equipped conference rooms seating 6-12 people.
Address:    1900 Addison St., #200, Berkeley, CA
Website:    www.sandboxsuites.com
Phone:    (510) 405-5995
Email:    info@sandboxsuites.com 

CoWorking with Wisdom at Dharma College
CoWorking With Wisdom is a workspace intended to provide members with an enhanced way of working where the space is a sanctuary for creating balance of wisdom and work.  The workspace promotes: Caring for yourself and others, Openness to transformation, Harmony and Balance, Work as Wisdom, Community as an expression of human potential, Sharing new knowledge, Respect for all, and Doing good for others.
Address: 2222 Harold Way Berkeley, CA 94704
Website: www.coworkingwithwisdom.com
Email: operations@coworkingwithwisdom.com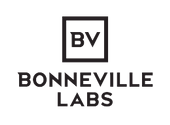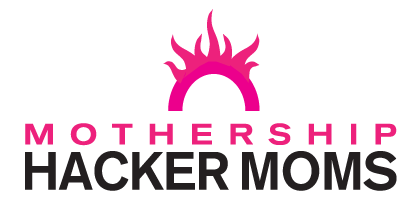 Mothership Hackermoms
A new kind of playground and workspace for creative mothers. Fun to us is making, breaking, learning and hacking our bright ideas. Our mission is to give mothers the time and space to explore DIY craft and design, hacker/maker culture, entrepreneurship, and all manner of creative expression – with childcare.
Address:    13288 Adeline St., Berkeley, CA
Website:    www.mothership.hackermoms.org
Email:    info@hackermoms.org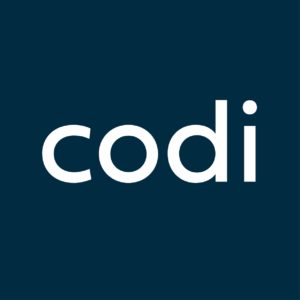 Codi
Codi is an online marketplace that helps professionals find and share coworking opportunities. Co-founded by UC Berkeley urban planner, Christelle Rohaut, Codi connects local workers seeking to reduce their commute with living spaces that are mostly unused during the day.  Each Codi provides a unique opportunity for neighbors to connect, share, and cowork. With flexible schedules and pricing, Codi provides access to a fast growing network of coworking homes with WiFi, coffee, and a meaningful community of local entrepreneurs and freelancers.
Energy & Biosciences Institute Entrepreneurial Business Incubator (EBI2)
Nestled in the heart of UC Berkeley's College of Natural Resources, with convenient access to downtown Berkeley and public transportation, the Energy & Biosciences Institute's Entrepreneurial Business Incubator (EBI2) has space available for lease by biological and chemical research companies. The space contains analytical instruments and equipment for chemical and biological applications such as fermenters, GCs, HPLCs, ICs, anaerobic chambers, a lyophilizer, and many more. Tenants also have access to EBI2 dedicated staff and undergraduate interns as well as a private meeting room.  Applications are accepted year around with leasing terms starting at 1 year and bench space starting at $720/mo.
Incubators and Accelerators
Berkeley has over 10 business incubators and accelerators that provide office space, programs and resources to startups in a variety of industry sectors. To learn more, visit the Resources page.
Background Photo at the top of the page provided by Lawrence Berkeley National Laboratory. © 2010 The Regents of the University of California, through the Lawrence Berkeley National Laboratory